Pauline Le Bel's new book focuses on the fragile recovery of Howe Sound
"The waters of Howe Sound — a magnificent backdrop to southern B.C.'s Sea-to-Sky Highway — have gone from pristine to toxic to promising over the last century and a half. And its nascent recovery could help heal this country's wounds, says the author of a new book.
National Observer, October 2017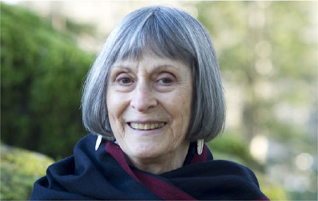 Photo by Virginia Penny / PGN
Vancouver Sun: Q&A: Whale in the Door: Protecting Howe Sound author Pauline Le Bel, September 2017

"In Whale in the Door: Protecting Howe Sound, Pauline Le Bel describes the "patchwork of municipalities and communities tied together by a unique geography" as home to vulnerable species and ecosystems. Still recovering from past industrial misuse and a site of current redevelopment, this patchwork's future is ours to determine."
Vancouver Sun, September 2017
OBITUARY:


Concerned Citizens Bowen
Thank you Rafe! Thank you for what you have done and showing us how to live life to the fullest, be passionate and while keeping an open mind.
Riding with Rafe: 10 years of stories from a BC icon, October 2017
"Few people are lucky enough to work with, let alone become close friends with one of their heroes. Over the past decade, I got to ride shotgun with mine: legendary politician, broadcaster and environmental defender Rafe Mair. "
Commonsense Canadian, October 2017
Christy Clark's Secret Consultations with Oil and Gas Donors Revealed As B.C. Introduces Bill to Ban Big Money in Politics

"Documents released reveal that B.C.'s climate plan under the previous Liberal government was drafted by the oil and gas industry in a Calgary boardroom, just as the province's new NDP government moves to ban corporate and union donations to B.C. political parties."
DeSmog Canada, September 2017

Photo: BC Government
NDP raised $6.2 million from donors in 2016, from big unions but also corporations

The Province,, April 2017

Photo: Darryl Dyke
Who is watching the watchdogs?

BC Business Magazine, July 2015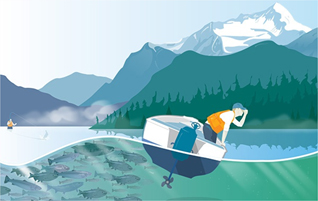 Illustration: Tonia Cowan
The problem with self regulated environmental assessments:
"My first feature in which the majority of my sources are anonymous — so grimy is the dirt they dish." Journalist Anne Casselman
Anne Casselman – July 14 2015
2017
2016
2015
2014
2013