November 4 2016 Woodfibre – In a statement made at the Woodfibre site surround by BC Government representatives, Giraud mentioned that they will break ground next year January. But will they?
Chief Ian Campbell of the Squmish nation mentioned on BC Almanac right after Woodfibre LNG's and the Premier Clark's the announcements "to early to celebrate" and "Work simply isn't finished".
Also Squamish Chief Newspaper: Squamish Nation not supportive of today's Woodfibre LNG annoucement, Nov 2016
What does this announcement mean?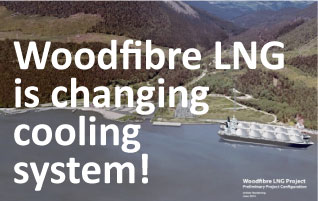 Not likely any ground breaking anytime soon.
With the current Environmental Assessment Certificate Woodfibre LNG cannot move ahead since it changed its cooling system last week.
We have been in contact with the Environmental Assessment, and they have acknowledged that Woodfibre LNG will need to amend its EA certificate.
The change in cooling system is large and requires the re-design of lay-out and infrastructure of the proposed facility.
Also the new air-cooling system has environmental impacts that will have to be assessed. This is months of delay and the EA Working Group and the public to comment on these changes.
We are still waiting for Transport Canada's Termpol review: the review that looks into the safety concerns of LNG tankers in Howe Sound.
With moving ahead, Woodfibre LNG shows total disregard for public safety.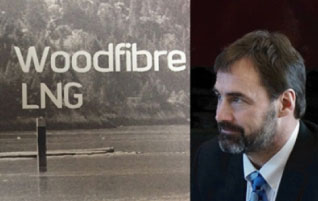 Woodfibre LNG and principal officers have donated over $87,000 to the BC Liberal party since 2014.
February 2015, Woodfibre LNG sponsored a fundraiser for West Vancouver – Sea to SKy MLA Jordan Sturdy (BC Liberal Party) while the Woodfibre LNG Environmental Assessment process was underway.